This year's Summer Exhibition at In The Gallery presents a curated selection of artworks by artists with whom the gallery has established longstanding collaborations, along with an exciting new addition, Rune Werner Molnes. All three artists share a common theme and explore the sublime, the beautiful, and the picturesque facets of nature- and cityscapes with an ambition to evoke intense emotions and inspire awe through aesthetic and visual experiences. 
The exhibition portrays the powerful and omnipresent nature found in Northern Norway and Iceland, bearing the traces of old, abandoned houses as well as the dynamic ever-changing cityscapes of the vibrant metropolises - all seen through a personal lens and captured with each artist's own distinctive approach.
Artists presented:
Rune Werner Molnes (b. 1978) conveys the soul of buildings and the memory of a
culture in his series "Entropy". Each photograph is a portrait of an old, abandoned house
along the coast of Northern Norway or Iceland. Some are right out depressing or
melancholic, others are charming or inspirational. All with a very strong graphic appeal.
Jacob Gils (b. 1963) uncovers the beauty of various city- and naturescapes. Through his use
of multiple exposures, he explores the boundaries of the photographic medium and
challenges the viewer's perception of light, space, and color. Each piece consists of a
multitude of fleeting moments layered into a single image, with an almost painterly finesse.
Julien Mauve (b. 1984) creates photographic narratives in the borderland between dream
and reality. His works convey a twilight mood in which the beautiful merges with the
unsettling. The blue darkness disrupted by singular or mysterious light sources creates a
cinematic atmosphere and underlines the symbolic meaning of light as the source of life, hope,
and human presence.
The exhibition is running from 15th July until September 16th.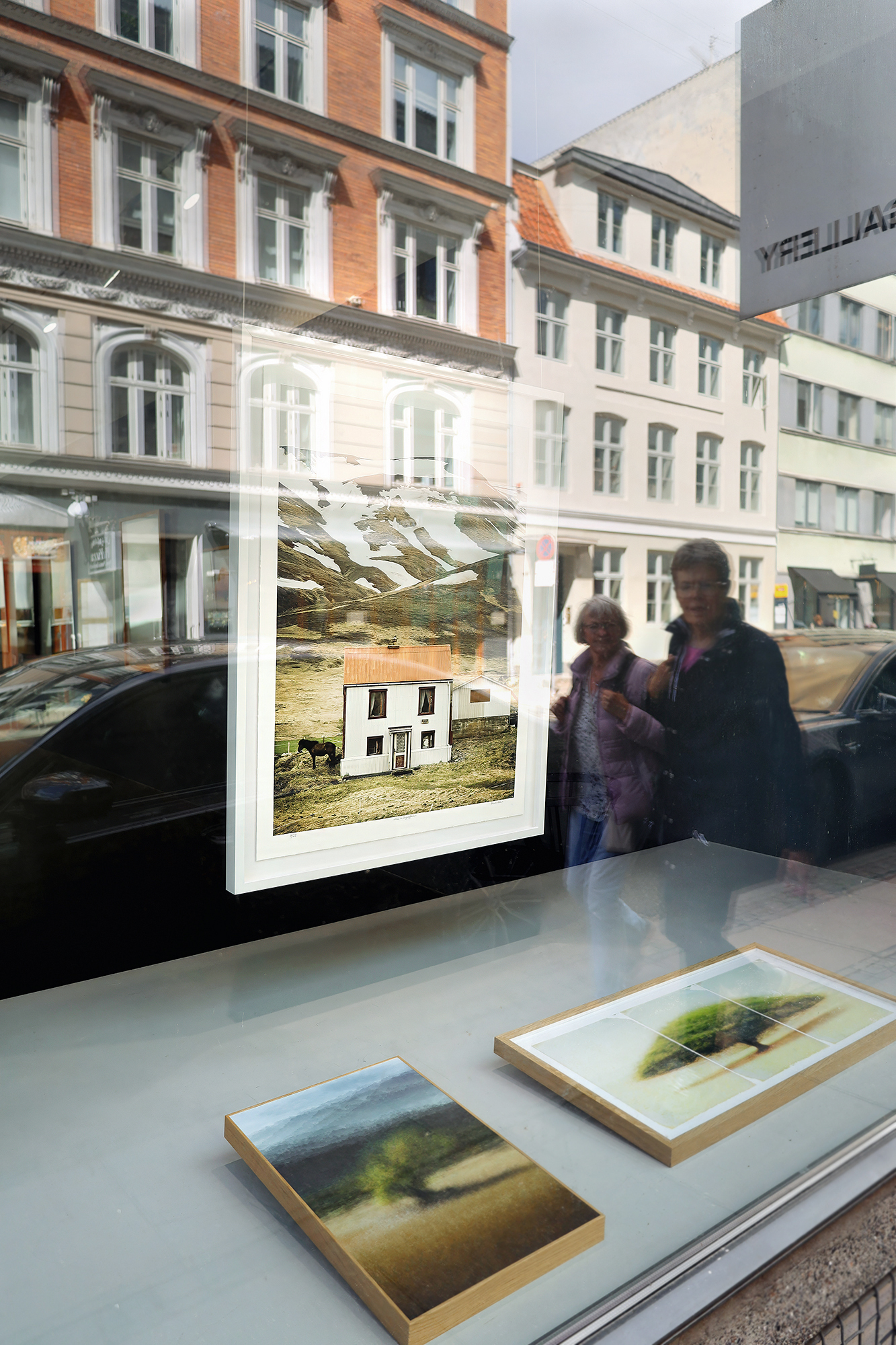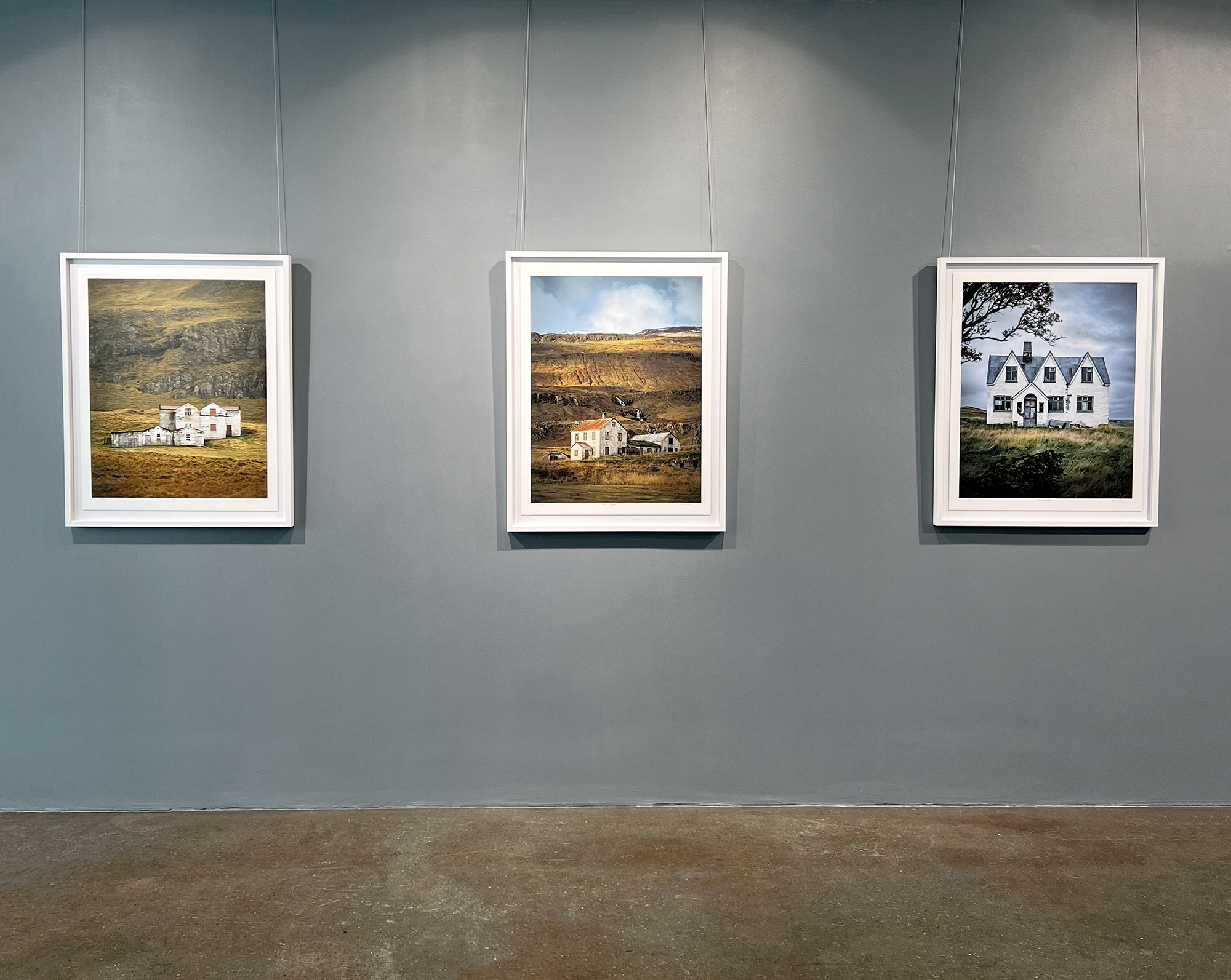 In The Gallery can be found in Dronningens Tværgade 19 in the centre of Copenhagen.
Opening hours:
WEDNESDAY – THURSDAY 12.00-18.00
FRIDAY 10.00 – 16.00
SATURDAY 11.00 – 15.00
AND BY APPOINTMENT: INFO@INTHEGALLERY.COM