Ok, I have been struggling for some days now to get going on the next blog post. I have been working a lot lately and this feels too much like work right now. I'm sitting in my hotel room in Reykjavík writing this, with all the excitement of the town peering in at me through my window. I would rather go and have a beer now, but on the other hand I know how important it is for someone in my occupation to let folks know a little bit about what's happening when I'm out on a journey like this. So I will sit by my laptop and type until I'm finished, while hoping that someone is actually reading this.
So where did I leave off? I guess Bergen. Upon arrival to Hirtshals, Denmark I went for a stroll in the harbor while being eyeballed by skeptical, old fishermen thinking that I was photographing to come back and steal everything. Anyway, I got a nice picture of rust and the flapping flags. I also went for a nice stroll on the beach there, even visited the old lighthouse.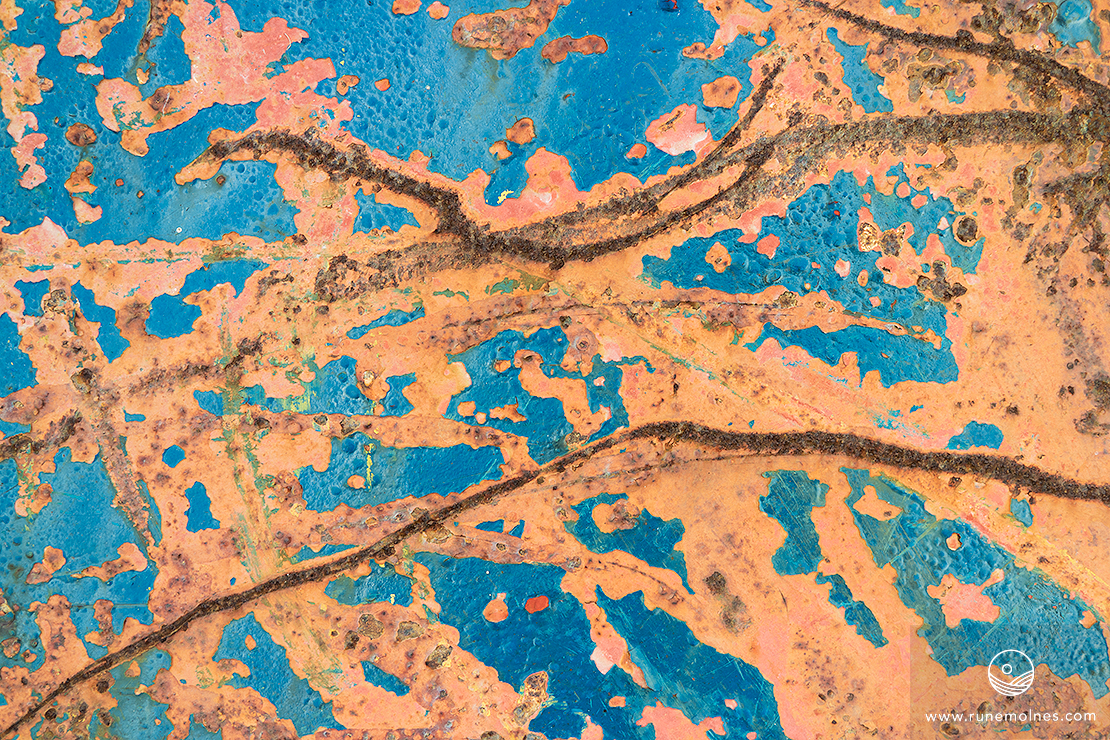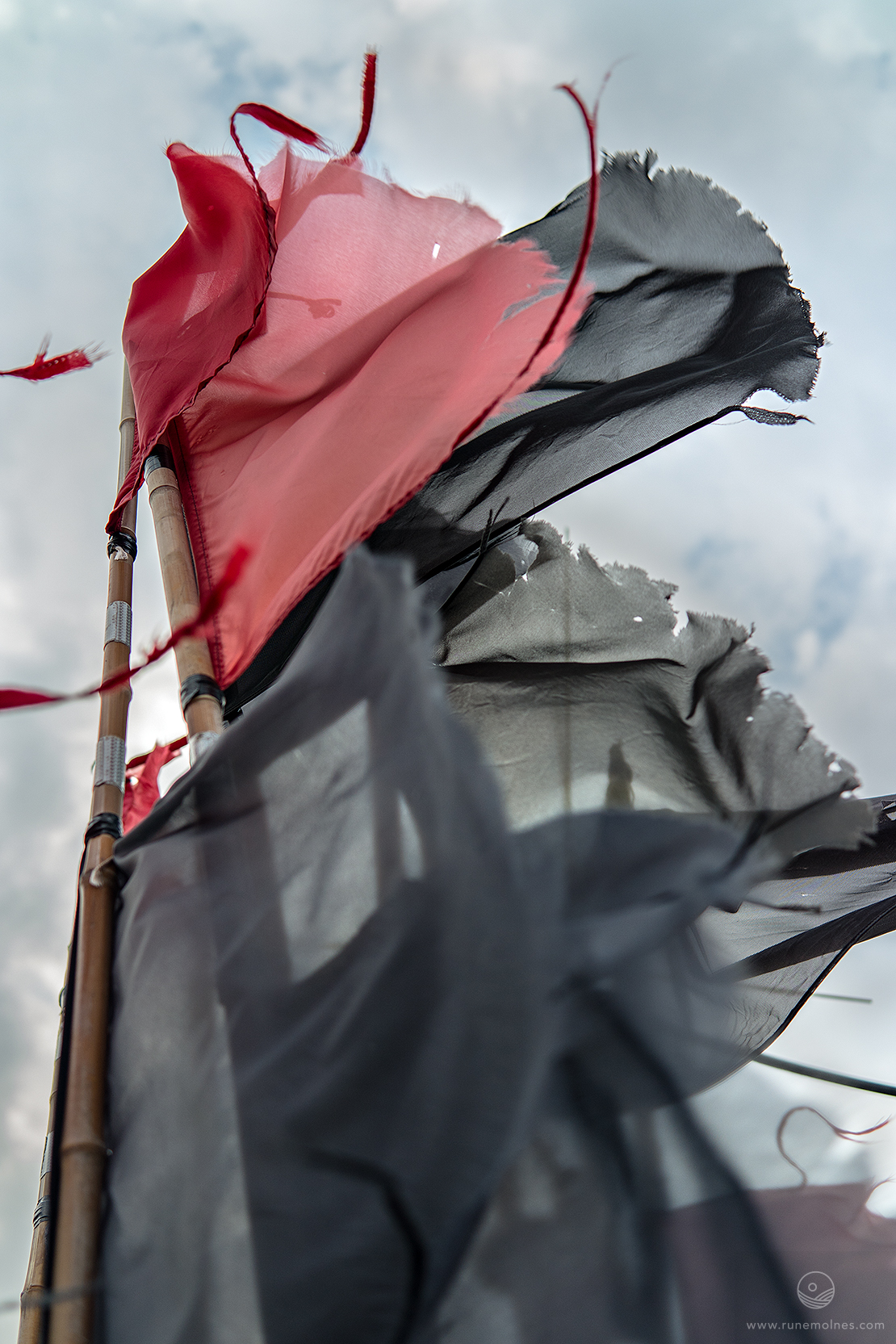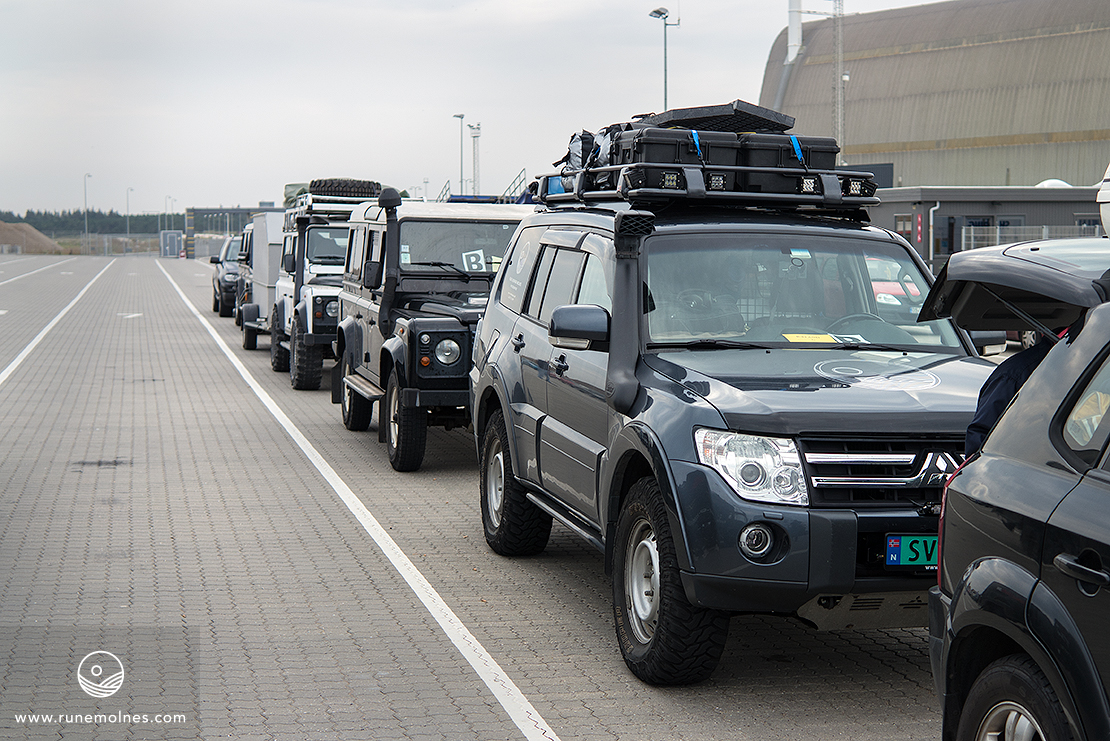 The Nörrøna is not exactly a charismatic one, so you just have to cross your fingers for some interesting passengers. One memorable moment was being on "concert" in the bar with a very good singer called Hans Andrias, from the Faroe Islands. What can I say, he deserves a bigger stage. Chiming in was one bearded guy from France, one from Belgium and one from California. Also featuring a posse from the Sea Shepherds traveling over to the Faroese to try and stop the killing of the pilot whales. A lot can be said about their organization, but these people were likable guys, especially an old metal- loving German guy with a big grey, semi- bald afro and ditto santaclaus- beard. As the bar closed most of us went up on the sky deck and a big bottle of whiskey appeared on the table..nuff said. Most of the fun people went ashore the next day in Torshavn.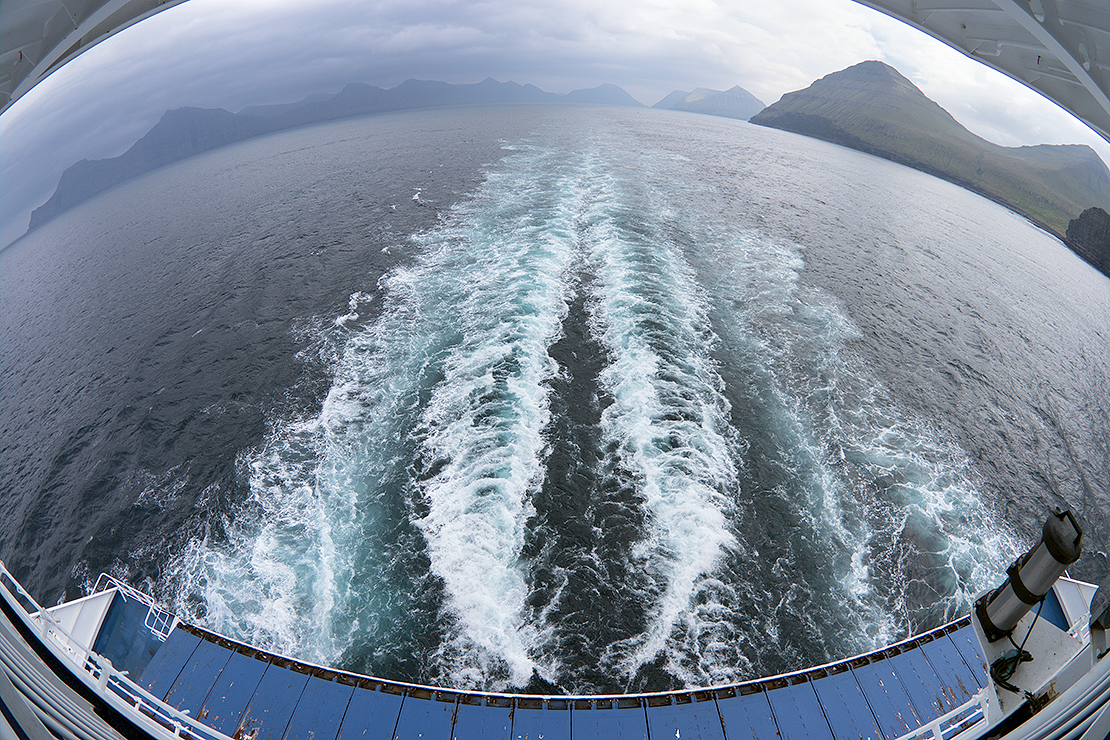 The morning after I woke up to the most wonderful view of the mountains around Seydisfjördur, with a tingling feeling of expectation in my gut. Finally, Iceland ahoy!

Coming ashore I took my time while most others rushed through. Seydisfjördur seem to have a nice little art scene, including a brand new art school. I had the pleasure of traveling to Iceland with one of the new students of this school. In this town you can also find at least two very cozy cafes.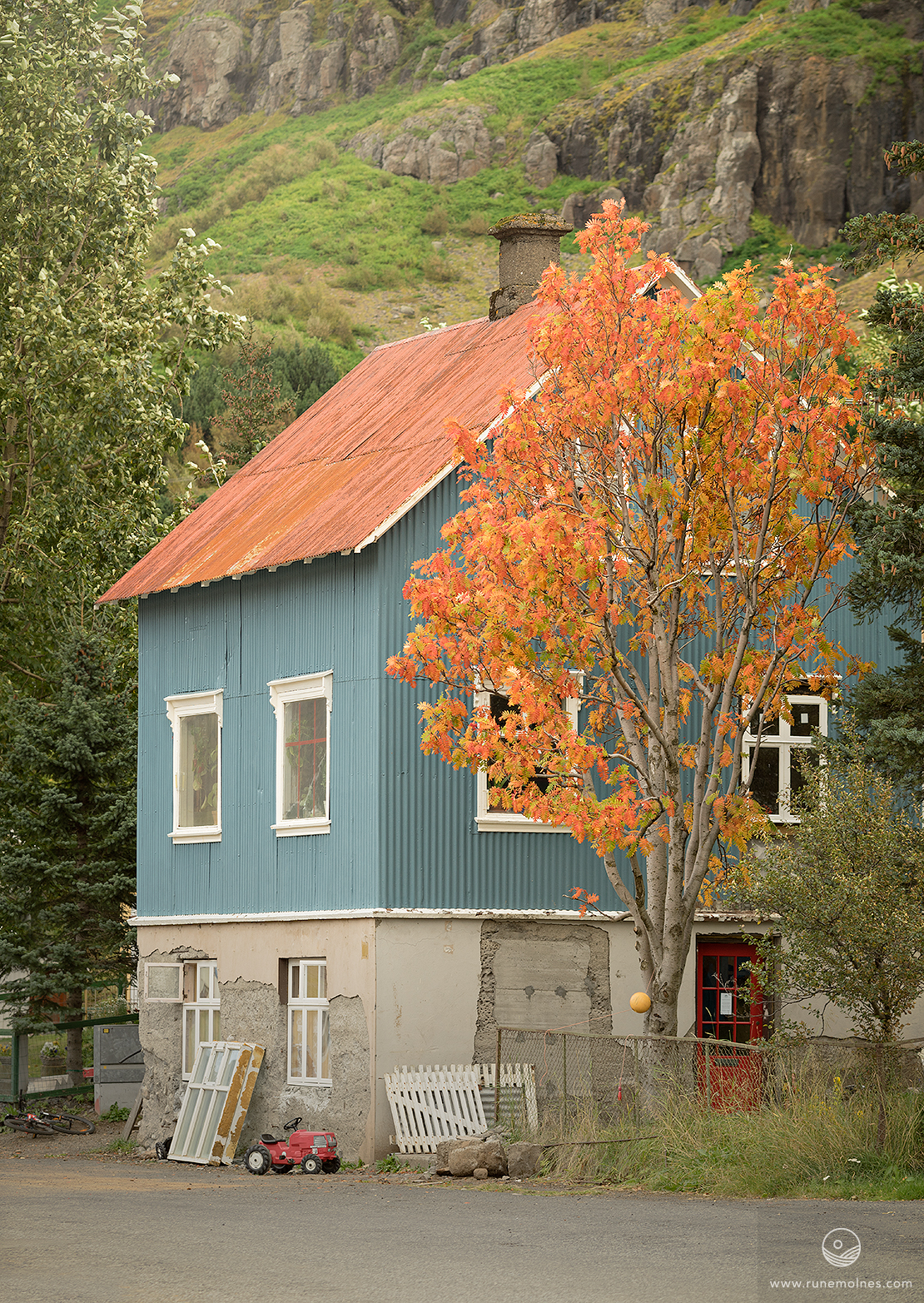 I left Seydisfjördur taking the faster, northern route around the Island. On my way to Mývatn I drove towards the most beautiful sunset. It would of course be tempting to interpret this as Iceland's way of welcoming me back. As I came to Mývatn the scene below unfolded before my eyes. Tounge-in-cheek I present to you "Icelandic Horse in Sunset", could just become as popular in Iceland as Norway's "Elg i Solnedgang":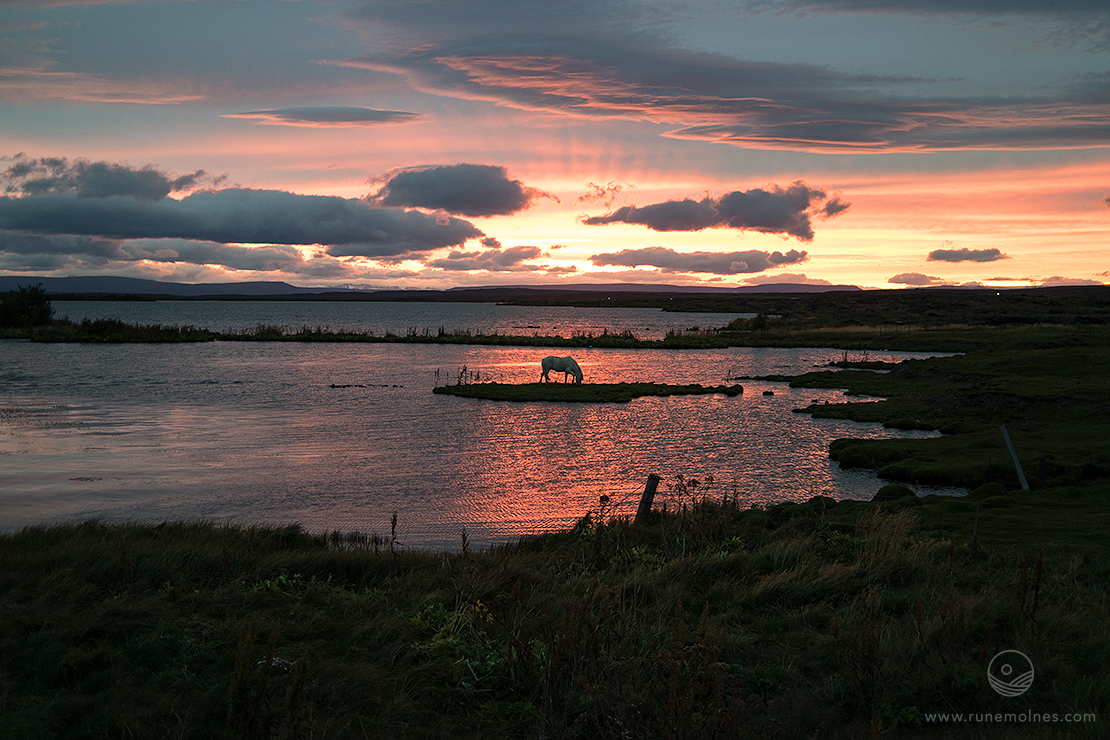 As the sun went down and it got dark I could see the Holuhraun eruption coloring the skies red in the distance. I was even close enough to see the giant column of steam rising from the area - a mighty sight. I contemplated using a Mordor- analogy here, but I saw this morning that the Reykjavík Grapevine already stole my idea.

In Akureiri I asked a girl for the way to the nearest drugstore and she looked at me like I was asking for the nearest illegal substances- store. Funny.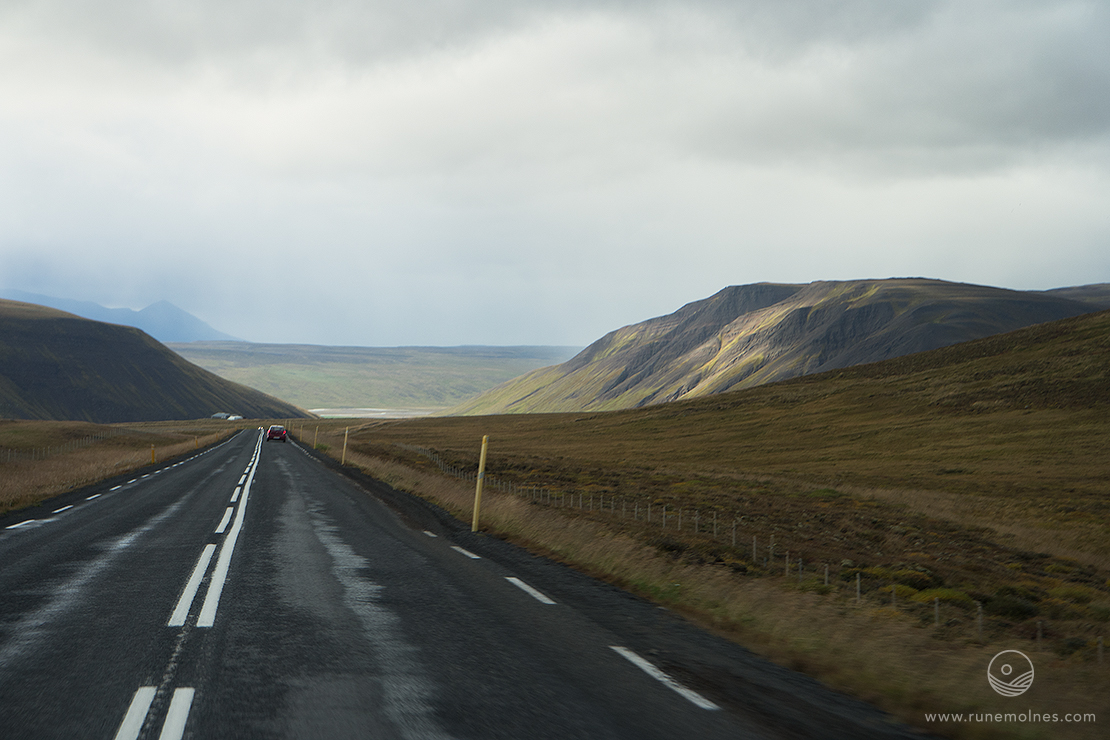 Driving all the way from Akureiri was a bit of torture, both because it is so long, but also because I could not stop and take my time to do some photography along the way. Arriving closer to Reykjavík I could see the lovely basalt- columned Hallgrímskirkja in the horizon. As I entered town my randomized playlist saw it fit to put on the tune "Welcome Home, Son" by Radical Face. You know what they say; home is where your heart is.

Earlier today I helped Jóhann and his lovely colleagues with rigging up the exhibition at Gallerí Fold. Right now I'm a bit anxious and looking forward to the opening on Saturday. Gut feeling says it will be all good. Hope to see you there.
Reykjavík is still peering in through my hotel window with all its excitingness. I think it's time for that beer somewhere now.